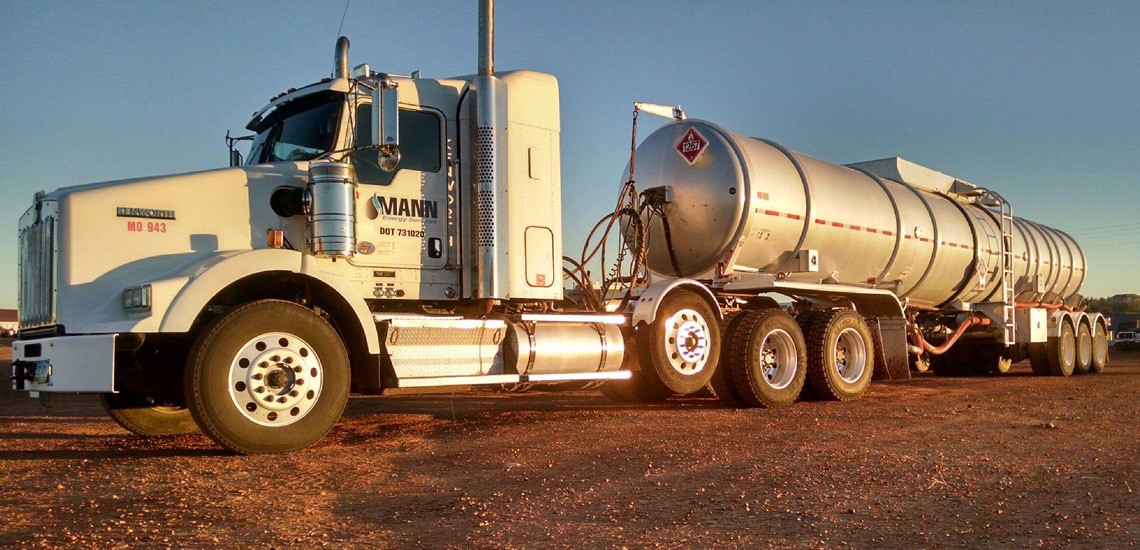 Mann Energy provides crude oil transportation
Mann Energy Services provides high quality crude oil hauling services through the Bakken. To meet the evolving needs of oil field hauling, Mann continually updates our tractors, tankers, and dispatching technology involved in our hauling operations.
Every Mann truck is equipped with GPS monitoring and electronic dispatch/ticketing software. The electronic process allows for highly efficient monitoring and reporting. Dispatch and safety personnel work around the clock monitoring all operations.
Our experienced and flexible team offers exceptional customer service. Whether it be monitoring tank levels, hauling H2S wells, supplementing pipelines, or managing high volume flowbacks, our team can handle it al